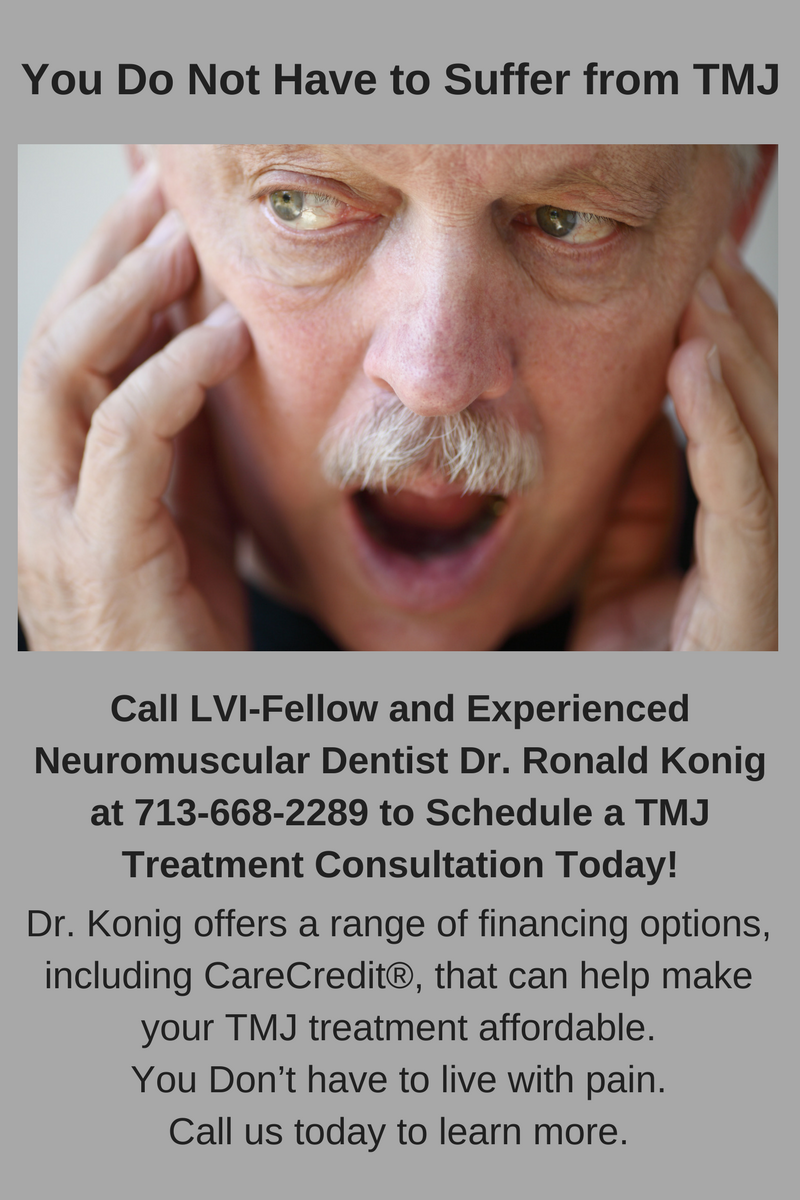 If you suffer from TMJ, over-the-counter medications and at-home remedies may work to a point, but real relief from the often debilitating symptoms of this disorder will require a more involved treatment plan. But how much does it cost to treat TMJ? And are there options for patients who do not have insurance coverage for neuromuscular dental issues?
Condition Dictates Costs
There are a number of factors that will influence the final cost of your TMJ treatment at our Houston office. Among these are:
The cause of your TMJ
The extent of damage already done
The level of misalignment present
The TMJ symptoms you are experiencing
Most TMJ treatments will include muscle relaxation, pain reduction, and myofunctional therapy. Depending on your needs, an oral splint or neuromuscular orthotic may also be needed to fully restore alignment and eliminate pain. All of these things play into the cost of TMJ treatment, making costs different from patient to patient. The best way to learn how much your TMJ treatment will cost is through a one-on-one consultation with Houston neuromuscular dentist Dr. Ronald W. Konig. During this visit, Dr. Konig will use advanced diagnostic tools to assess your jaw and discuss the most effective ways to restore comfort and function.
Financing TMJ Treatment
If your insurance will not pay for your TMJ treatment, we would be happy to discuss your dentistry financing options during your initial consultation. In addition to cash and most major credit cards, we work with CareCredit®, a healthcare financing option with multiple plans – including 0% APR – that can help make TMJ treatment accessible to those without immediate funds. If financing your TMJ treatment through CareCredit will prove useful in your case, we will provide you with information about the program during your visit to our office. You can also learn about this neuromuscular dentistry financing option by visiting the CareCredit website.
If you are experiencing TMJ symptoms such as clicking or popping in the jaw, frequent headaches, tinnitus, or jaw pain, please contact the Konig Center for Cosmetic & Comprehensive Dentistry and schedule your consultation today. We serve Houston, The Woodlands, Pearland, Katy, Sugar Land, and all surrounding areas of Texas.