TMJ issues can cause facial asymmetry with or without pain.  Most often these issues for uneven jaws can be treated non-surgically.  However, many orthodontist and Oral Surgeons may tell you the only way to fix this is to do orthognathic surgery.
Sadly, many cases get treated surgically and have even more problems afterwards.  This is not to say that there are no indications for surgical treatment, just that technology and advanced physiologic based dentistry can achieve so many amazing results.
Uneven and Asymmetrical Jaw discolored teeth Before & After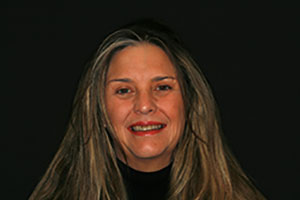 Uneven and Asymmetrical Jaw discolored teeth
Non-surgical correction of TMJ and Jaw and Functional Cosmetic Dentistry™
Facial asymmetry can result from:
*A bad bite
*Airway/ mouth breathing issues
* Accidents/Trauma
*Myofunctional habits (aberrant swallowing)
*Tongue-tie
*Underdeveloped upper or lower jaw
These issues and many more can contribute to facial asymmetry as well as pain.  Pain can be in terms of jaw joint pain, headaches, neck aches, or even ear pain. Sometimes this can cause a short lower one third of the face, something that makes patients appear older.
How can physiologic based dentistry correct jaw asymmetry non-surgically?  The first step is correct diagnosis.  Many factors should be considered and evaluated. Some of these are airway, breathing, upper and lower jaw form, jaw joint position and health, muscle function of the head and neck, and facial asymmetry along with postural components of the patient.
When your face is developing the airway factors affect the shape of both jaws. When this occurs it can lead to facial asymmetry. This happens to offset  or reduce the magnitude of the problem. Lateral deviations and asymmetries can occur.
A 3D scan help to see what changes can be made as well as see where and why there is facial asymmetry.  This is a full 3D scan of the head and neck.  Many advanced TMJ dentists have these.  Simply taking a scan of the jaw joints does not provide enough information.
Many times, the way the teeth meet together is incorrect and this will strain the facial muscles and neck and cause facial asymmetry and poor facial muscle balance.  This can cause one side to look larger than the other.  Other times, the teeth force the jaw and muscles to one side, which also causes strain and facial asymmetry. Both can be corrected non-surgically.
In these cases, utilization of sophisticated computers can help to give more information as to where to position the jaw and teeth to ensure that the muscles are all stable and balanced as well as the joints.  A temporary orthotic is often made to this position.  This allows the patients to test drive the bite as well as allow the muscles and joints to heal and return to balanced symmetry.
These orthotics should not be removable as this means the patient will take them out to eat and socially as opposed to being able to truly eat, chew, and function with them.  A fixed orthotic that looks and feels like ones natural teeth can be fabricated for the patient.
Most cases see the facial balance return.  From this point, long-term non-surgical options can be applied to complete the care. This could include braces to move the teeth to this position or even some restorative dental care can sometimes achieve these results.
If you have any questions about Houston TMJ or Non-surgical TMJ Treatment, please feel free to call our office, Ronald W. Konig DDS, FAGD, LVIF, FIAPA, 713-668-2289